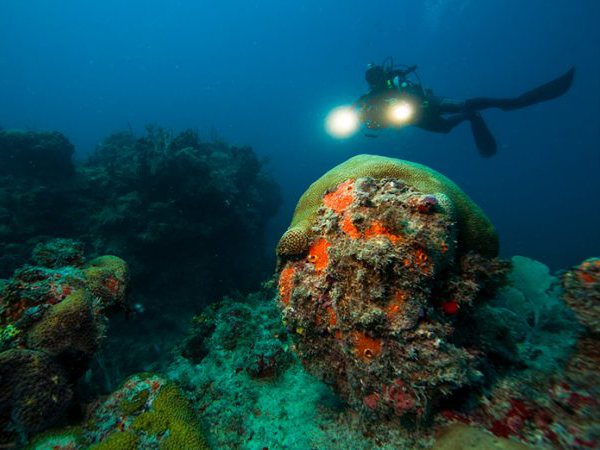 NEW PADI DIVE CENTRE AT AWEI PILA
Discover a unique underwater world at the Mergui Archipelago, one of Asia's last scuba diving frontiers featuring rich marine life, pristine waters and amazing island escapes.
The waters here were closed off until 1997, leaving them relatively unexplored and untouched.
Whether you are a certified diver or looking to get certified, the Awei Pila Dive Centre offers all levels of PADI diving courses, from Open Water Foundation Course to Dive Master.
Rest assured you will get the pampering you deserve in between dives. At the modern and luxurious private island resort, Awei Pila, where our dive centre resides, your needs are taken care of.
Scuba Diving at Its Finest
Our Dive and Water Sports Centre is open daily from 8:00 a.m. to 5:30 p.m., offering guests land activities, water sports and excursions, scuba diving classes, and more. For those who enjoy diving, an underwater experience at the Mergui Archipelago will be one you'll remember for a lifetime.
The mysterious Southern Mergui Archipelago is home primarily to manta rays, and an array of shark species, from whale sharks to nurse sharks. You are also likely to encounter barracudas, frogfish, seahorses and various crabs, and beautiful corals. There is also an incredible variety of smaller fish and reef invertebrates, many of which are not found in neighbouring waters.
Depending on the weather and season, divers will get a chance to explore the best dive sites in the Mergui. The PADI certification programme will take beginner divers on four boat dives within four full days.
For the best experience, we recommend visiting between November and April when visibility is at its highest and the waters are generally calmer.
More information on our diving courses here.
Ahoy, and Off We Go!
There's no better way than to celebrate the festivity of Christmas onboard a luxury yacht!
Sail out to the alluring Mergui Archipelago and be pampered by world-class services. From white beaches to enchanting islands, discover the beauty of this pristine slice of heaven on earth.
Begin your own unforgettable boating getaway.