There are some places in the world that are worth the wait. Awei Pila is one of them.
Getting to the resort is an experience in itself. Anticipate an incredible stay on the island, while we take care of the rest.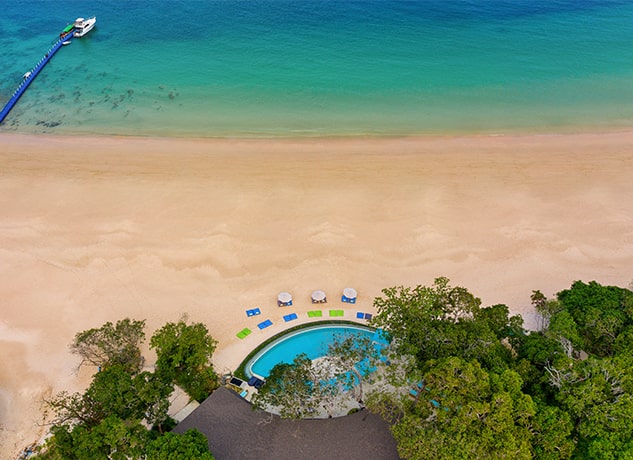 From Ranong Airport and Kawthaung Airport, a 2-hour speedboat ride will take you to the private, lush island in the Mergui Archipelago. If you are arriving from Phuket, you may choose to fly into Ranong Airport first.
FROM KAUTHAUNG OR RANONG AIRPORT
Pick up upon landing at the airport (from Ranong border, a 1-hour boat ride takes us to Kawthaung).
If you wish, spend some time exploring the town of Kauthaung. Hop on a speedboat ride to the magical island of Kyun Pila.
* In the event where the pick-up point is not the airport, we will arrange for a pick-up at your hotel.